It's a rather broody photo shoot for two stars who are on top of the world right now — with their hit drama Moonlight Drawn By Clouds breaking twenty percent ratings this past week, Park Bo-gum and Kim Yoo-jung should really be dancing in these photos, no? Here they are for Elle Korea, answering questions directly from their fans.
Kim Yoo-jung said that filming was so hard at first that she wanted to run away, but over time the entire cast and crew has become like a family: "Park Bo-gum oppa treats me very well. We're like brother and sister. Before we started shooting, we went to eat and read together to try and become friendlier, but I was so shy that we weren't very close. But once we suffered together on set, we naturally became friendly. Now Bo-gum oppa, Jinyoung oppa, Kwak Dong-yeon oppa, and the other eunuch sunbaenims and I are comfortable like family."
When asked about his ideal type, Park Bo-gum said, "I like someone who's comfortable like a friend, who also takes care of me like a mom." That sound you hear is the collective sigh of all the noonas 'round the world.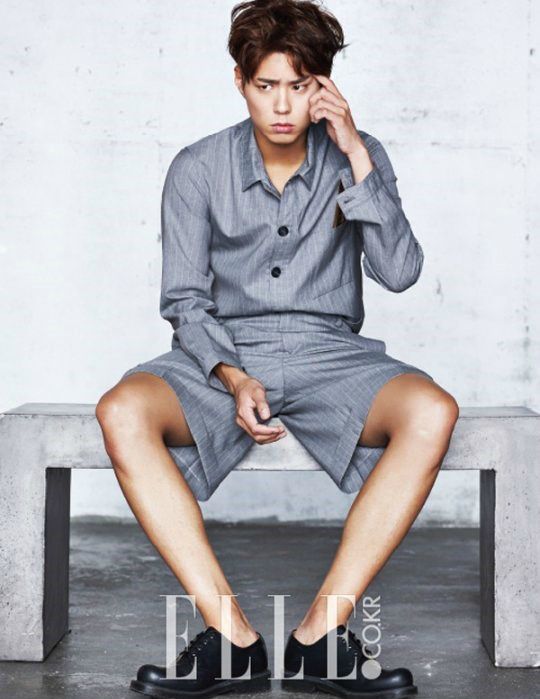 (...)
Read the rest of Oh Snap! Moonlight stars on cloud nine (89 words)
© girlfriday for Dramabeans, 2016. |

Permalink |

116 comments |

Add to

del.icio.us




Post tags: Kim Yoo-jung, Moonlight Drawn By Clouds, Oh Snap!, Park Bo-gum, photo shoots



The post Oh Snap! Moonlight stars on cloud nine appeared first on Dramabeans.